Houston startup Whimseybox was recently admitted into the summer 2012 accelerator program of Chicago-based Excelerate Labs. We met up with founder Alicia DiRago to find out more about how she got started with Whimseybox and what she hopes to get out of the program. Here is the interview: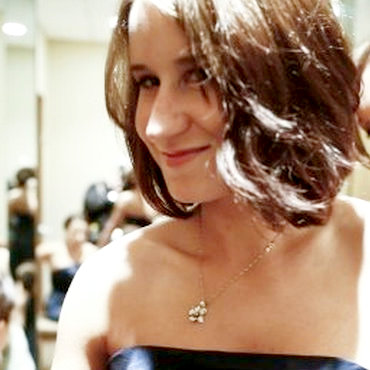 [STARTUP HOUSTON] Tell us a little bit about Whimseybox.
[ALICIA DIRAGO] Whimseybox is the subscription for the DIY and craft community. Every month we'll ship you 4-5 craft-product samples for just $15. Rediscover craft with a fun and beautiful reminder to express your creativity! If you need inspiration, check out our Project Gallery for full step-by-step tutorials featuring the products in your box. Or if you have your own creative idea, upload and share your project with the Whimseybox community. Everyone will enjoy our signature organizational box and details like the 5×7 piece of art included each month. Plus, you can find tips and techniques, get inspired by recent trends and connect with our community of craft-lovers at whimseybox.com.
What is your background? Is this your first business?
My background is actually in chemical engineering. While that might seem like a world apart from craft, it actually doesn't feel that different to me because they both stem from my obsession with making things. I worked as a chemical engineer in Chicago for about 8 years after college before my husband's job brought us to Houston and I decided to dive into entrepreneurship. I began blogging and teaching local craft classes with my Dismount Creative business and the lessons I learned doing that led me to start Whimseybox.
What made you decide to start Whimseybox?
More specifically, I knew that growing audience on my blog was all across the country. I had traveled to do few larger DIY events but was looking for a new way to reach them. One project I did for a store in NYC stood out – they sent several bloggers a box of assorted supplies and we all used them in different projects. It was beautifully packaged and a really fun experience and challenge. When they posted everyone's finished work I thought it was awesome how we all took the same materials and did different things with them. Of course, I'd also seen what Birchbox had started doing and all of the traction they were getting on fashion and beauty blogs and thought that the subscription model would be a great fit for crafts.
Tell us about how you launched the site.
So immediately after I had the idea I thought 'this is amazing I have to do it ASAP before someone else does.' And I'm a DIY-er, so I just got underway building an MVP. In just a couple days I decided on a name (and would only consider .com addresses that were under $10) and a logo (one color plus two free fonts from FontSquirrel- keep it simple). Because I'd been blogging for a year I was pretty comfortable on WordPress so I decided to start with that and spent $30 on a theme from ThemeForest. I called a handful of craft companies that I'd met through DismountCreative and got them to provide products for the first 15 test boxes and then shot a short 1 minute video on my flip cam of us putting the boxes together. All together it was about 8 weeks from idea to launch.
How did you get the word out for the first boxes that you shipped?
I didn't expect a big response when I launched the site. I had shipped the test boxes off to a group of craft bloggers, some I knew and some I didn't, just asking for their opinion on the product. I specifically told them that I was not asking them to write about it (as a blogger I had a good idea on how to approach other bloggers) but of course I hoped that some would want to. I announced Whimseybox on my site and that same week a full review went up on O'Reilly Media's popular craft blog CRAFTzine. In the first week we got about 600 requests for an invitation to join. I think my biggest advantage is how well I understand our audience, because I'm part of the craft community.
What made you decide to apply for an accelerator program?
I decided to apply for an accelerator program because I knew from the beginning that I wasn't trying to make Whimseybox a lifestyle business. I have a big vision and need big help to make it happen. However, as a solo founder I didn't think I had a good shot at being accepted. But I applied anyway, because I believe in Whimseybox. And because the applications are free, so why not?
How many programs did you apply to?
I applied to three programs.
What made you decide to go with Excelerate Labs?
During the application process I traveled to Chicago and met with Excelerate in person twice. I also had a chance to meet some of the companies that were part of the 2011 class. Getting to know the people behind program was very important and made me confident that Excelerate would be the right partner for Whimseybox. And while I'd never choose an accelerator based on location, the fact that they are in Chicago is a huge bonus for me because I have family and friends there.
What do you hope to get out of the Excelerate Labs program?
I am most interested in the mentorship that I know Excelerate offers. Troy Henikoff calls it 'more mentors than you can even handle' and I expect that will be true! From the beginning I've had a very clear vision for Whimseybox and I'm looking for people with the experience, resources and connections that can help me execute that vision.
What are your next steps for the company?
Over the past couple months I've been going back to basics with Whimseybox. I launched the site as a MVP and while WordPress/Paypal/Mailchimp was the right choice for that, it's not going to scale. We have a new, much more powerful site that Jesse Wolgammot (highly recommend!) has built for us and just brought on Patrick Navarro as CTO. I've also found a business that will do the box packing for us starting next month, a place called The Center that I'm thrilled to partner with. (Up until now we've been packing to 600 boxes a month in my house!) Once these things are finished we'll be focusing on great content and growth.
What's the best advice you've been given so far?
I'd often read that it's important for creatives and entrepreneurs to have a mastermind group, or circle of trusted friends and advisers that are committed to helping each other succeed. About a year ago I started one by pitching the idea to Bri Land whom I'd just met via Twitter. We found three more creative, entrepreneurial women in Houston and started meeting monthly. Their advice, support and encouragement has been an immeasurable force in my life and now I'm thrilled to have Bri working with me full-time on Whimseybox.
What advice would you give other aspiring entrepreneurs?
Don't quit. Don't quit. Don't quit.
What's a typical day for you?
Things are changing fast for Whimseybox so there isn't much of a typical day, but in general I spend mornings working with Bri who will be staying in Houston and managing the operations of Whimseybox while Patrick and I are in Chicago this summer. I try to schedule all of my meetings, whether virtual or in person, for the afternoon. I take a few hours off to have dinner with my husband around 7 or 8 and then often do a few more hours of work after he goes to bed.
What's been your biggest challenge? Customers, employees/co-founders, operational?
The biggest challenge, and also the biggest blessing, has been how excited everyone is about Whimseybox. I could never have imagined that we'd have a waitlist from the moment I launched the site and we want to deliver a great Whimseybox experience to everyone who orders a box or visits the site. Operationally we've had to do a lot of growing, but I'm beginning to see the light at the end of the tunnel.